▲ THE SEVEN MOUNTAINS IN BERGEN ▲
Data art for the wall
Data art for everyone who loves the Norwegian town Bergen: "De syv fjell" (The seven mountains) graphic rendering with correct respective heights. A nice gift for Bergen friends!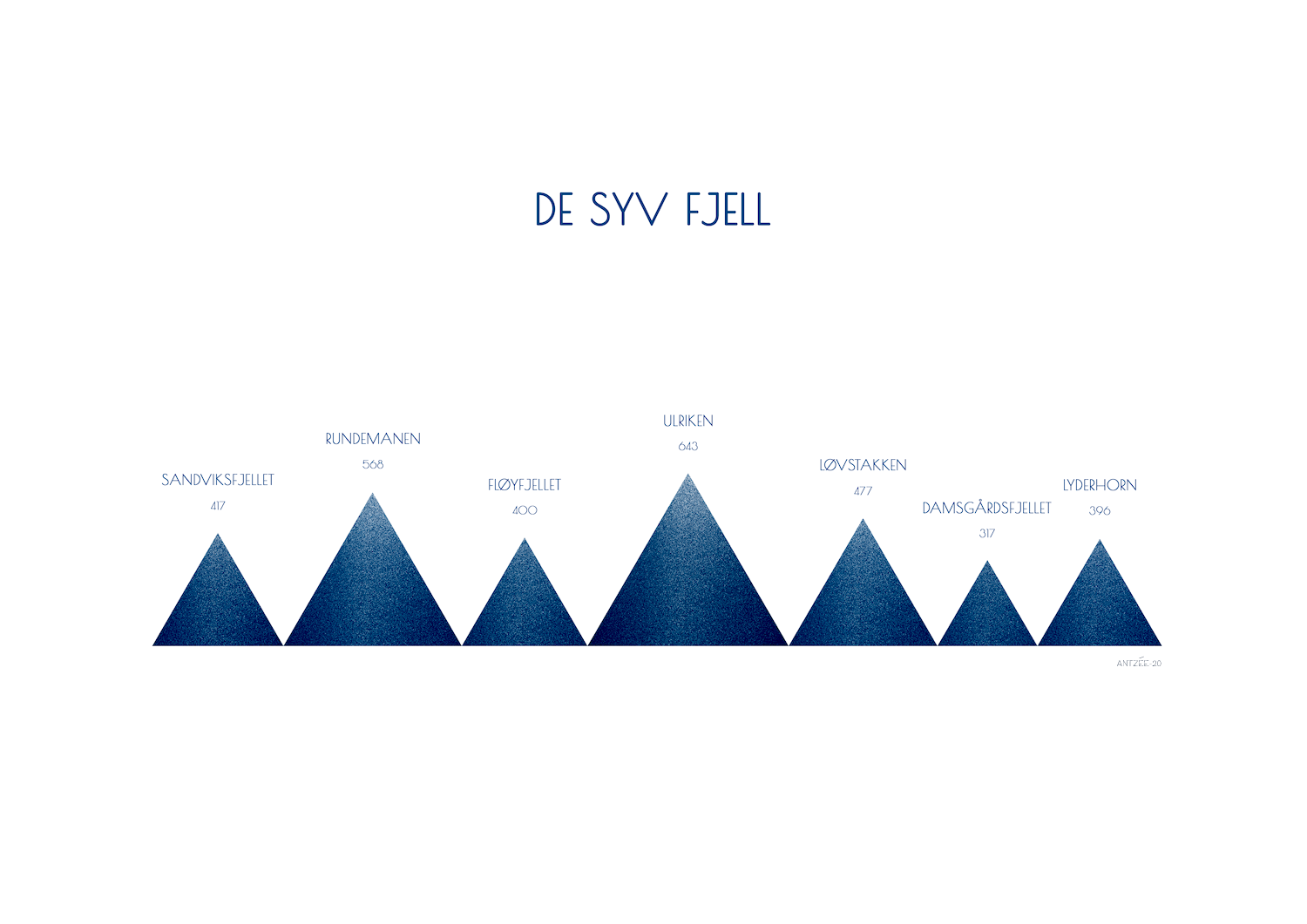 There are several mountains around Bergen, and there's a discussion as to which of these should be included in "De syv fjell". For this project, I included the ones that are part of the annual hike "Syvfjellsturen" ("Seven mountains hike"). Information about height above sea level comes from Bergen Byleksikon. The image is made combining code and height data (to get the correct respective height) plus digital graphic software.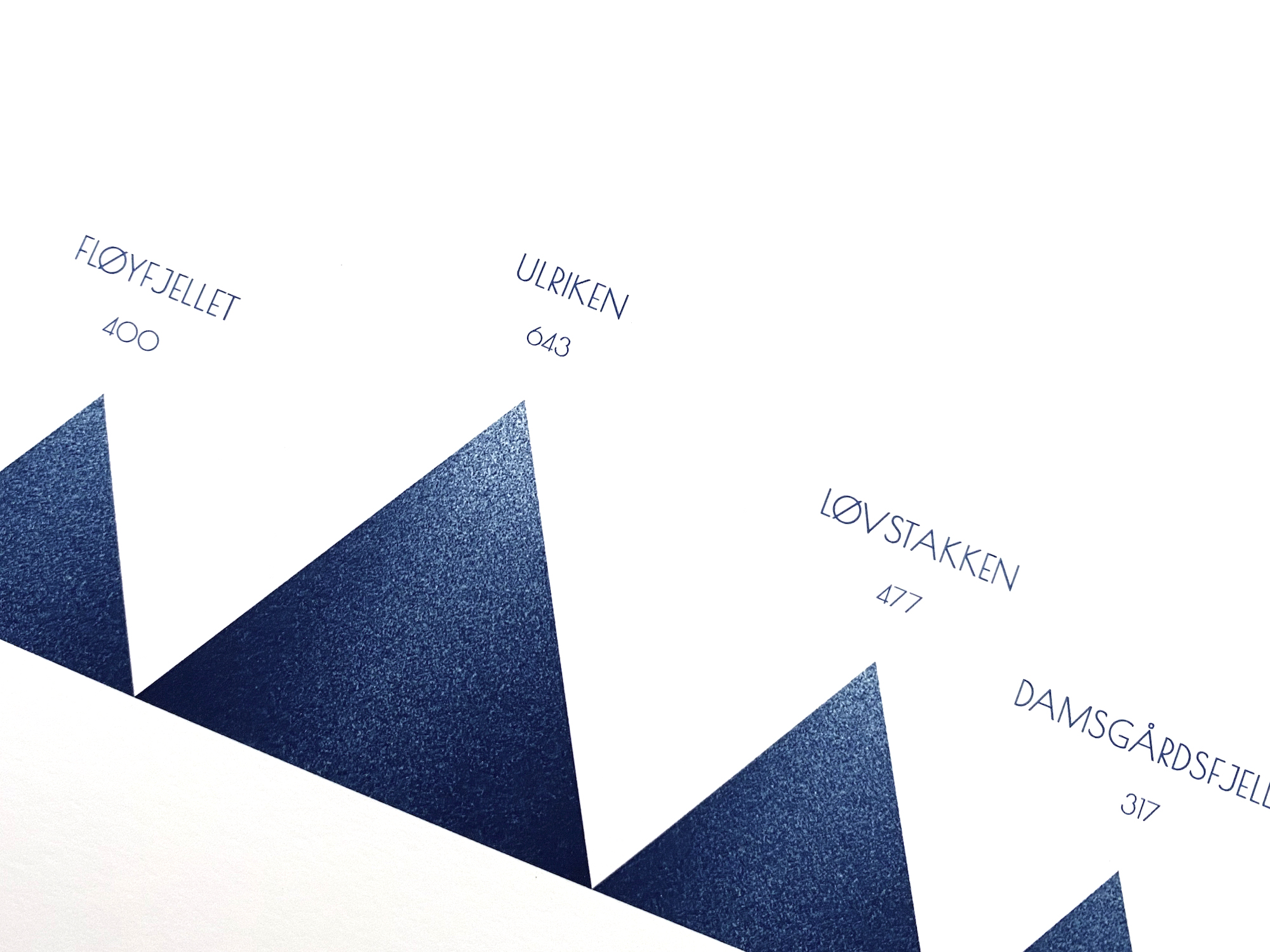 Detail (photo)
The image is designed to mount directly in an A4 frame (International paper size), without a passepartout. It's printed on heavy, smooth white paper with a Canon Pixma Pro S100 inkjet printer. The ink is lightproof.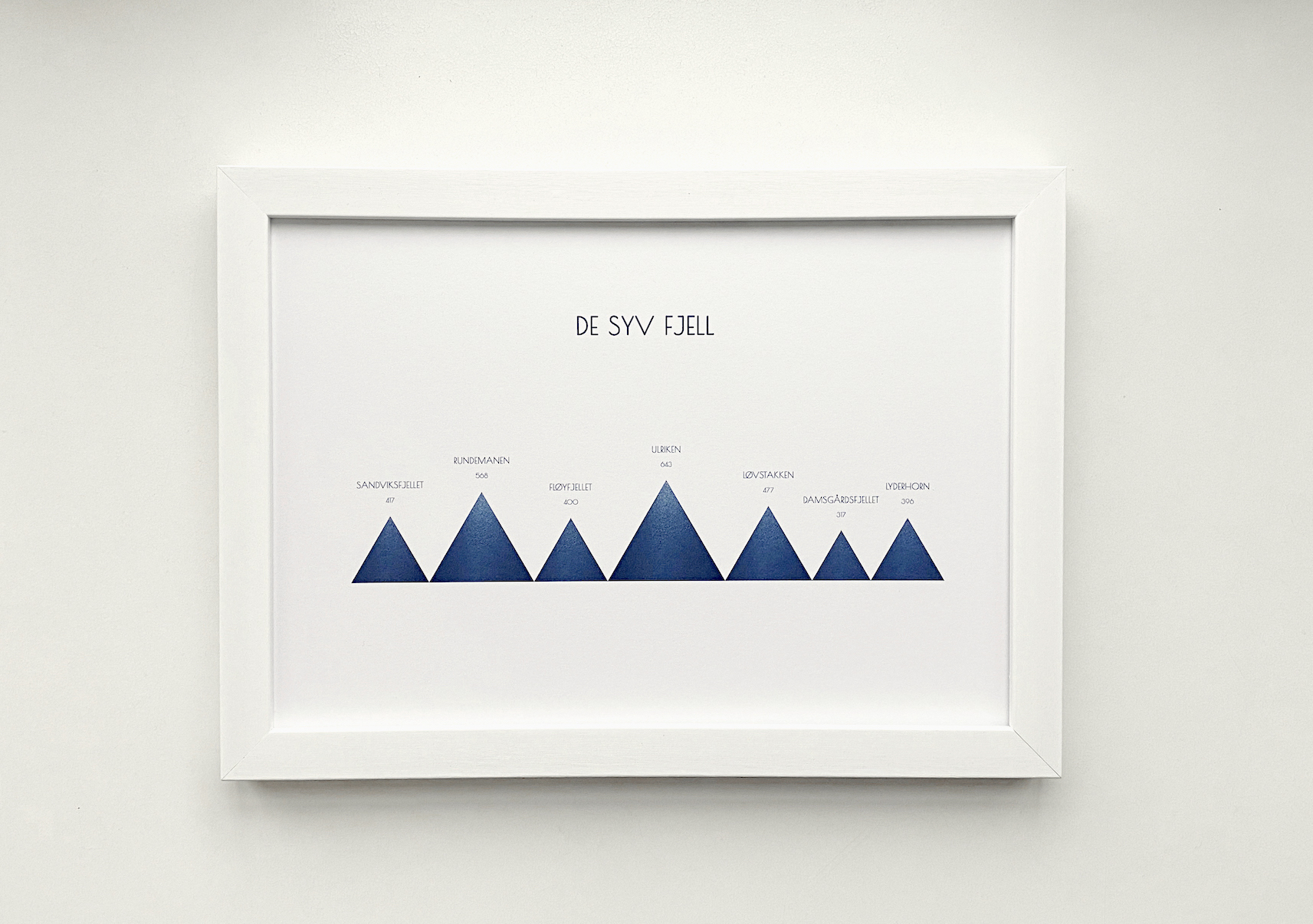 There's also a green version of the print.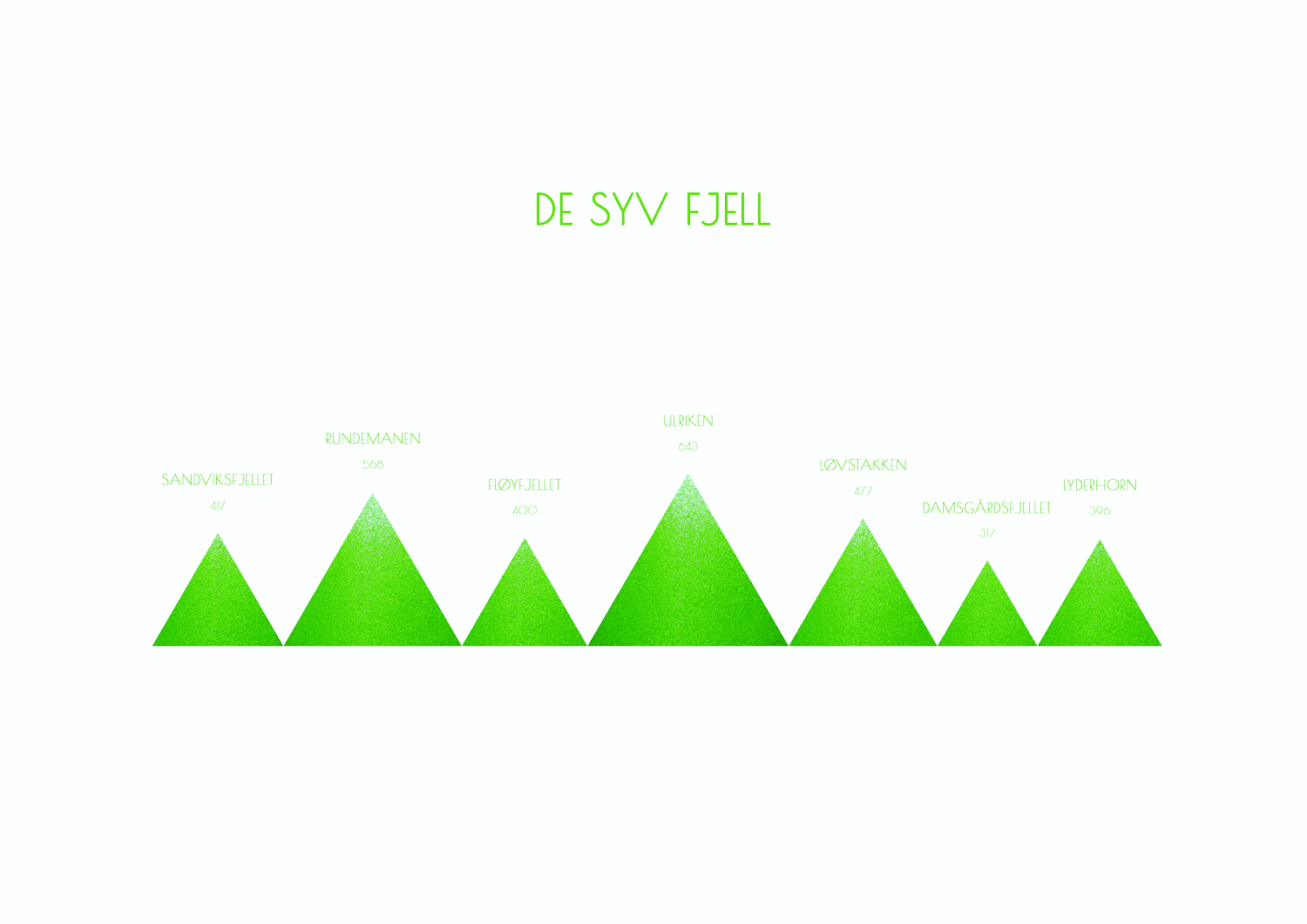 The print is available in my Etsy shop Antzée Designs - or you can contact me via my website studioantzee.com.