POETRY DATA ART
I've always loved reading and learning about languages. So naturally, I love to make data visualisations about languages as well! I'm also a geek, and since I've been curious about how different languages use the alphabet, I once did a code practice piece based on the English alphabet. A while ago, I reused this code and designed two data art pieces based on famous English poems. The pieces display how many times each letter of the alphabet is used in the poem. They're like botanical bar charts!
These poetry data art pieces are available as prints so you can hang your favourite poem on the wall. There's also a card with a symbol explanation on one side and the poem on the other (see below the art pieces).
SONNET 18 by WILLIAM SHAKESPEARE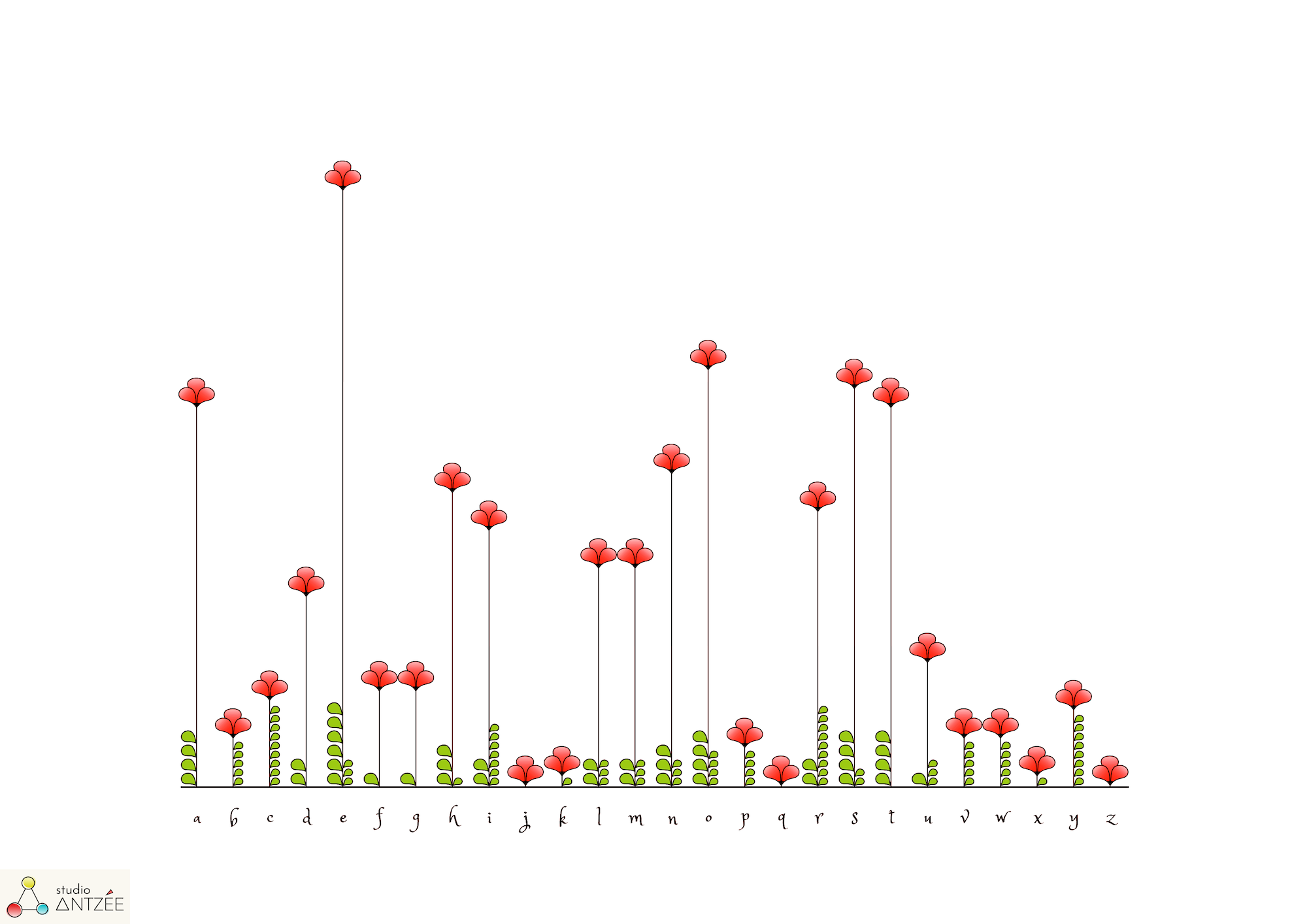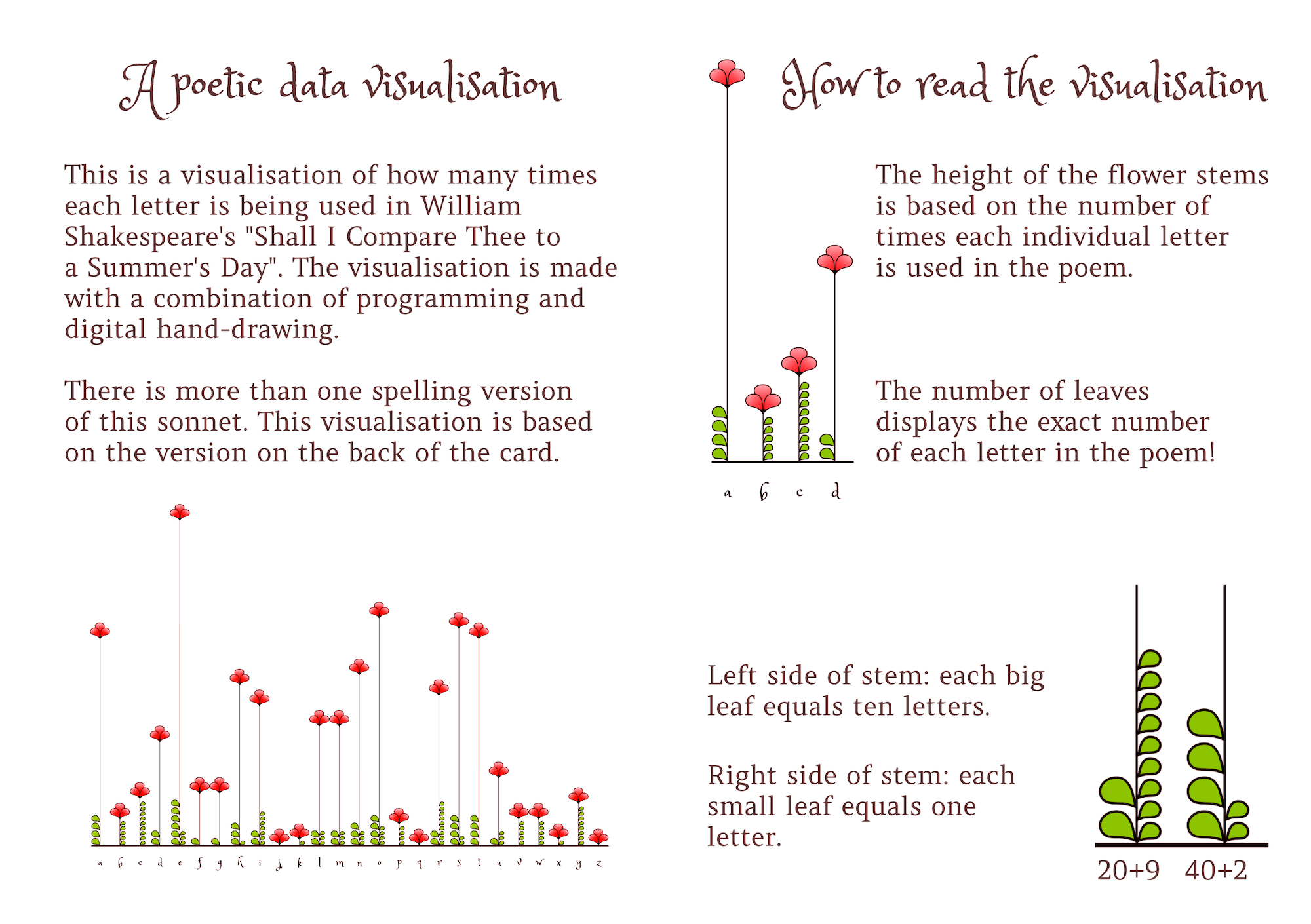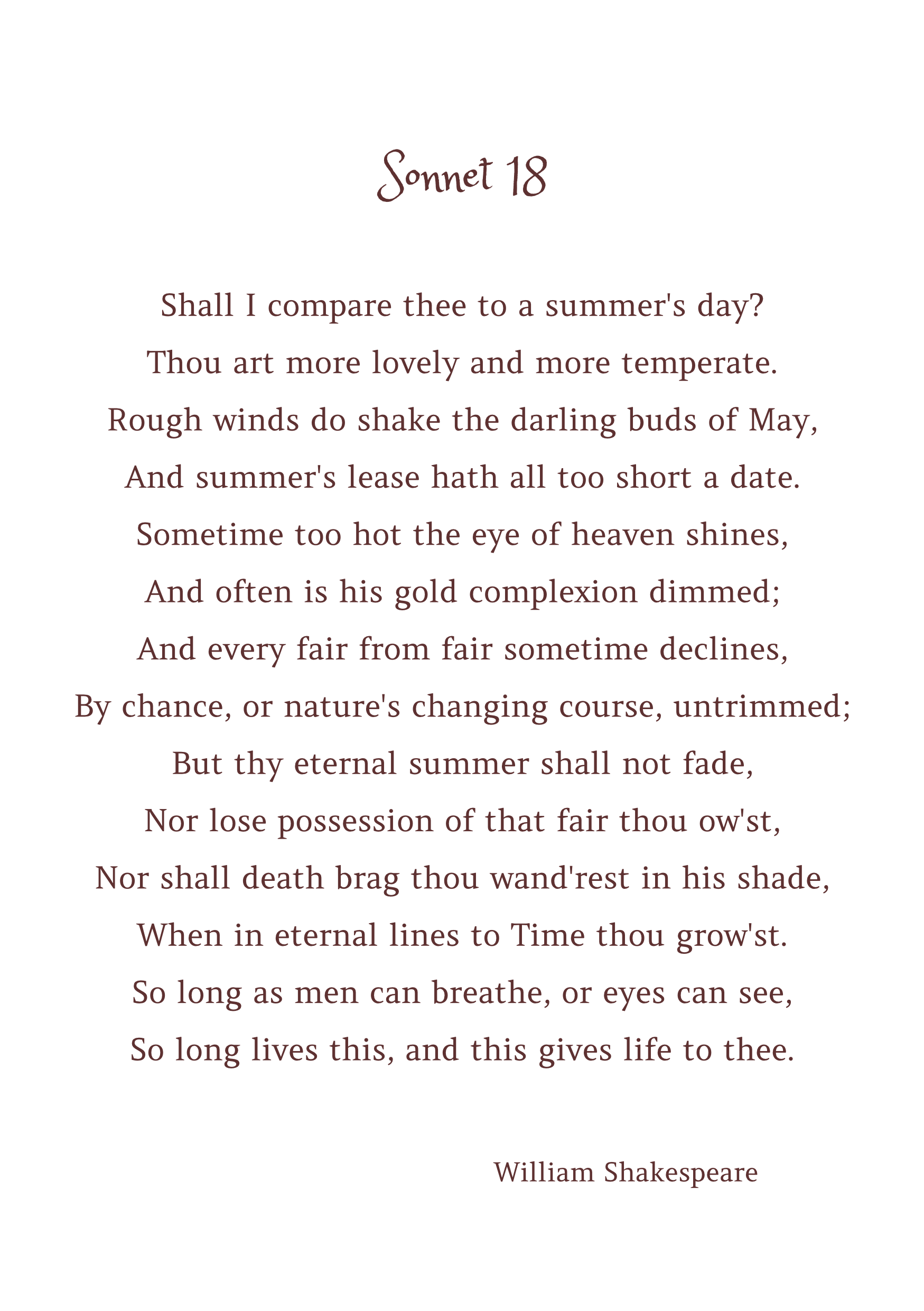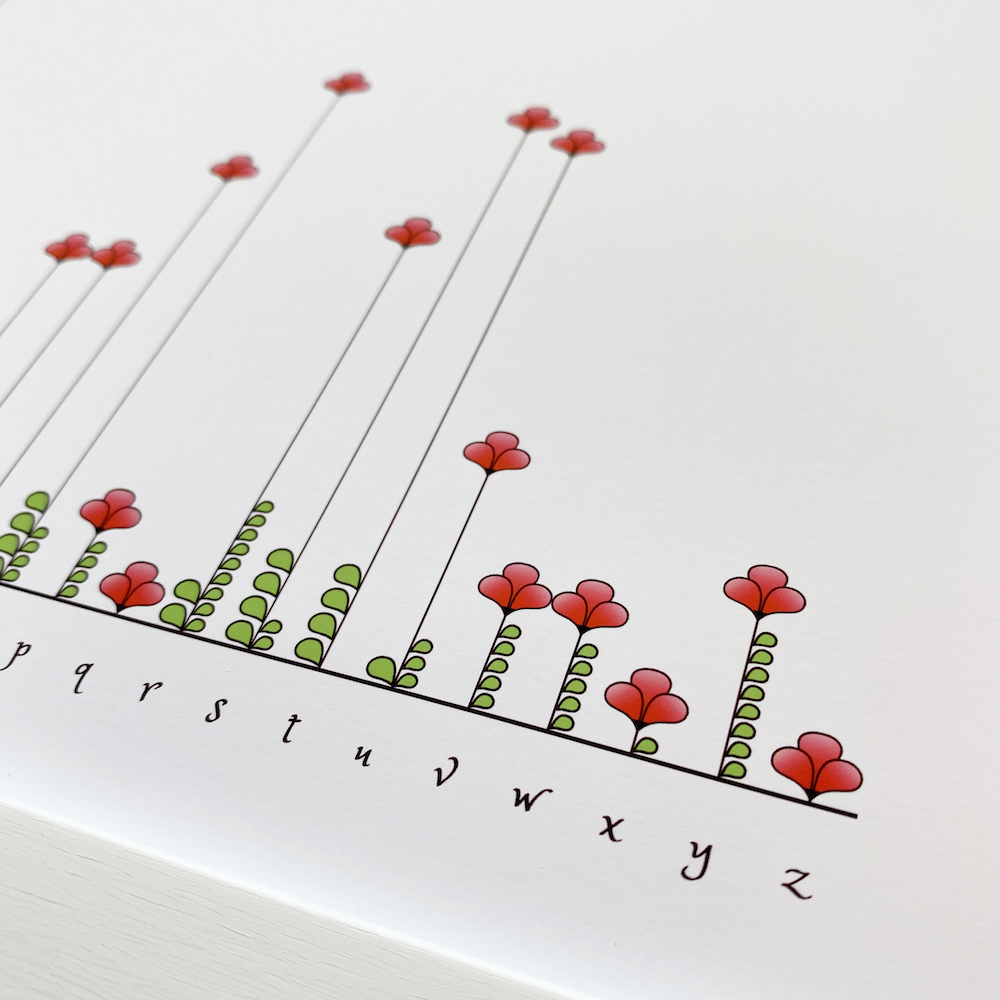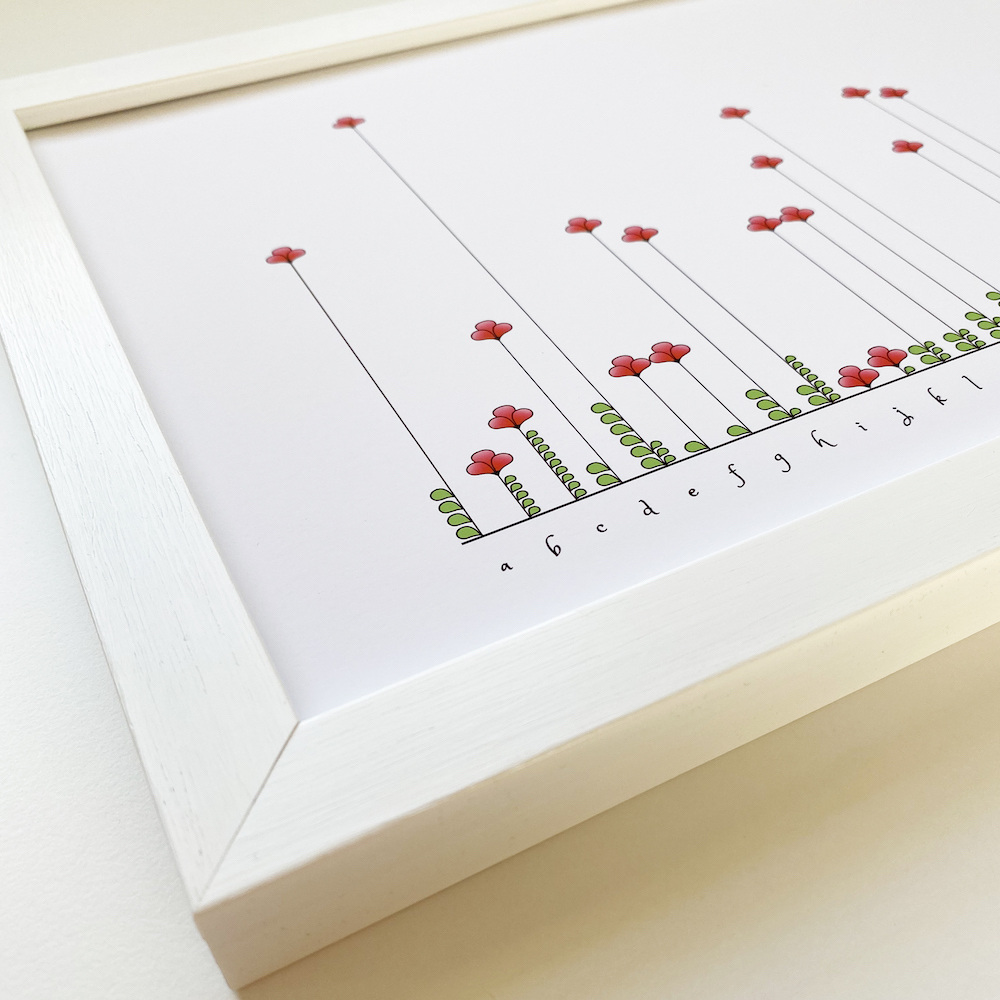 HOW DO I LOVE THEE? by ELIZABETH BARRETT BROWNING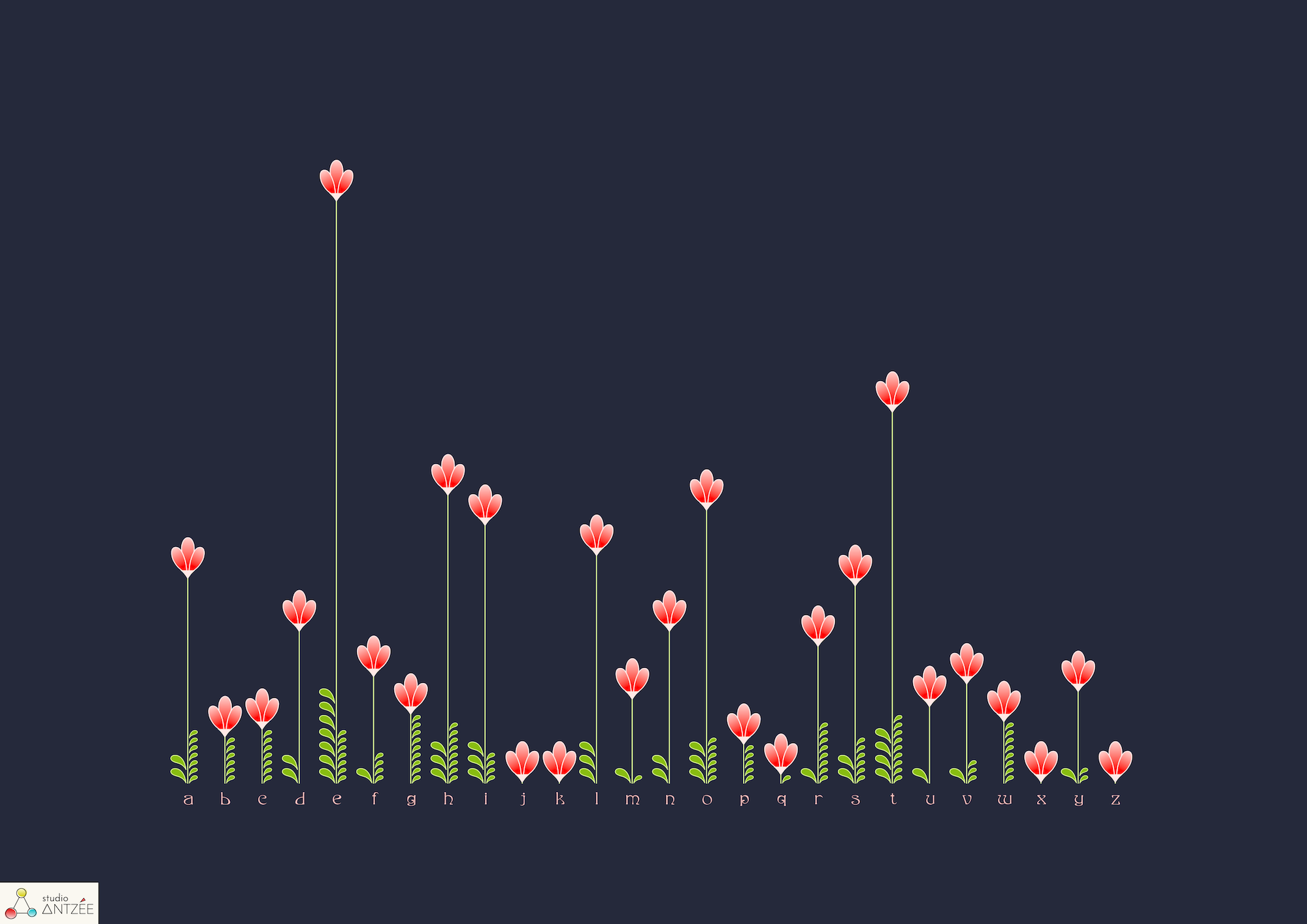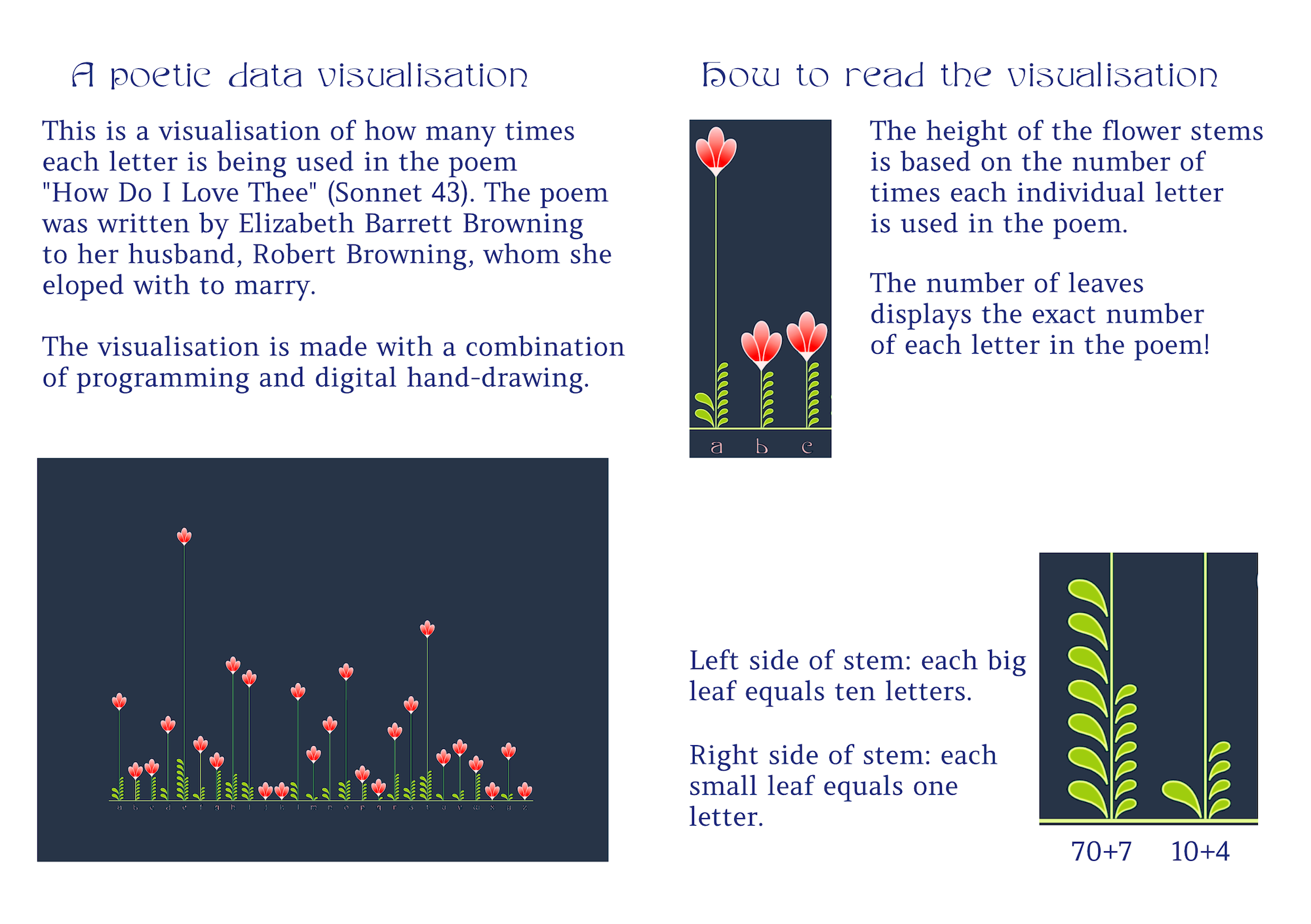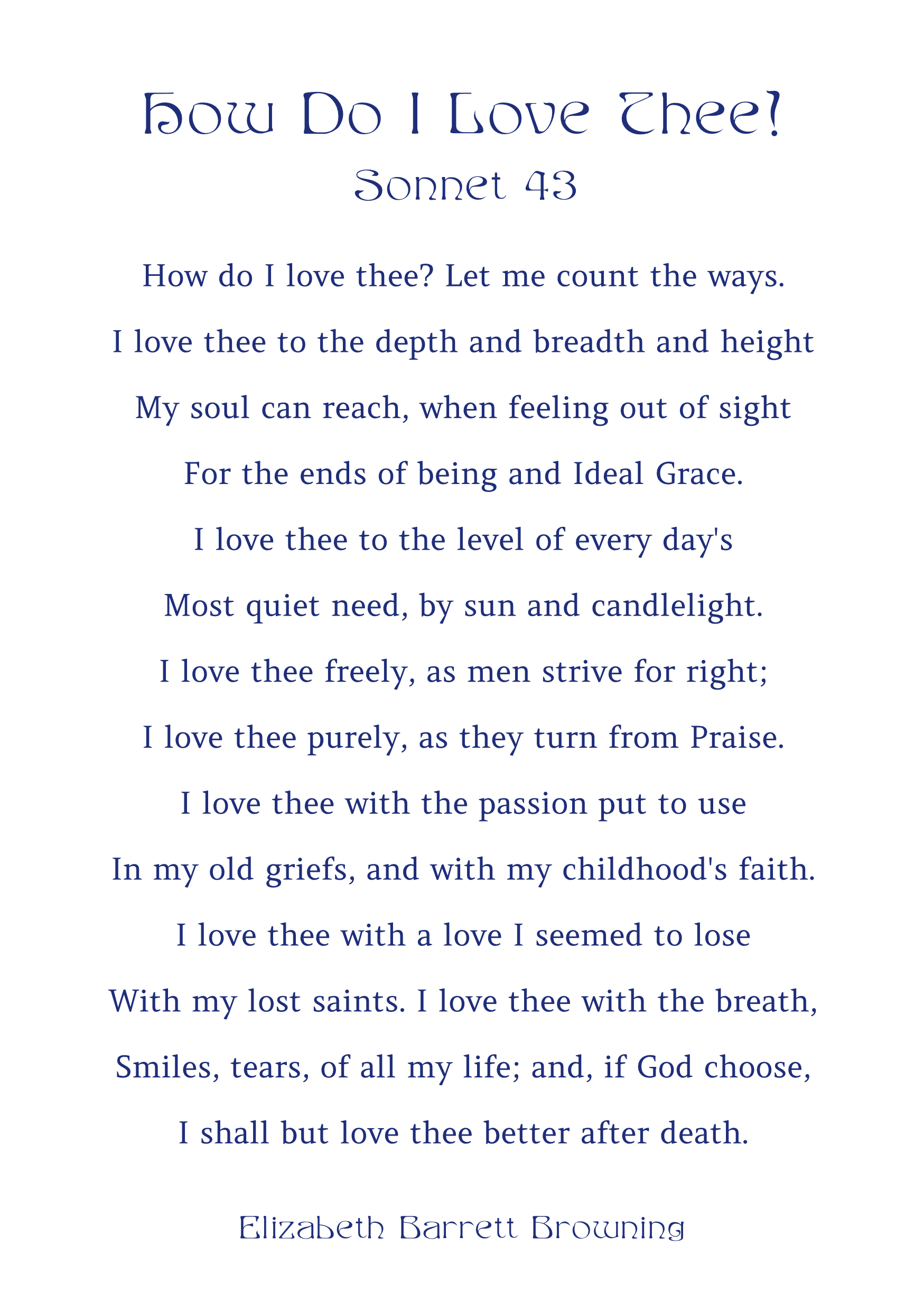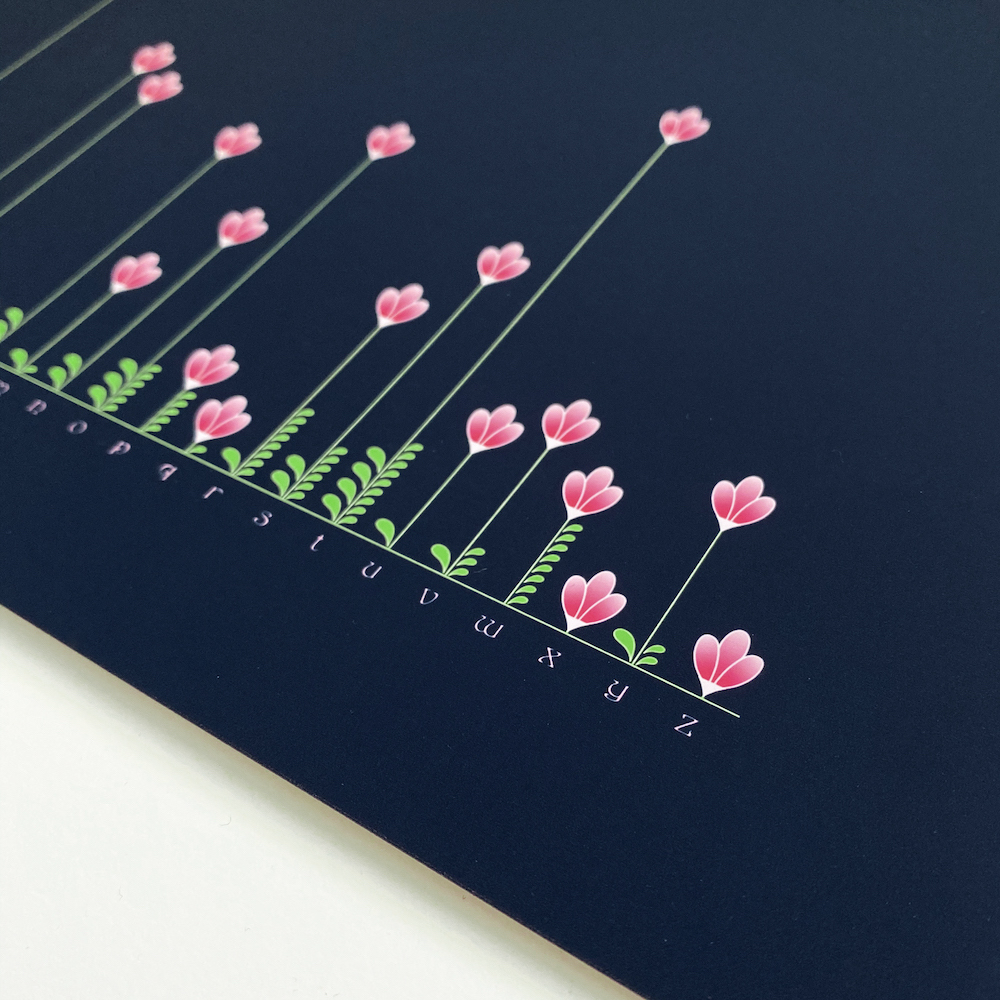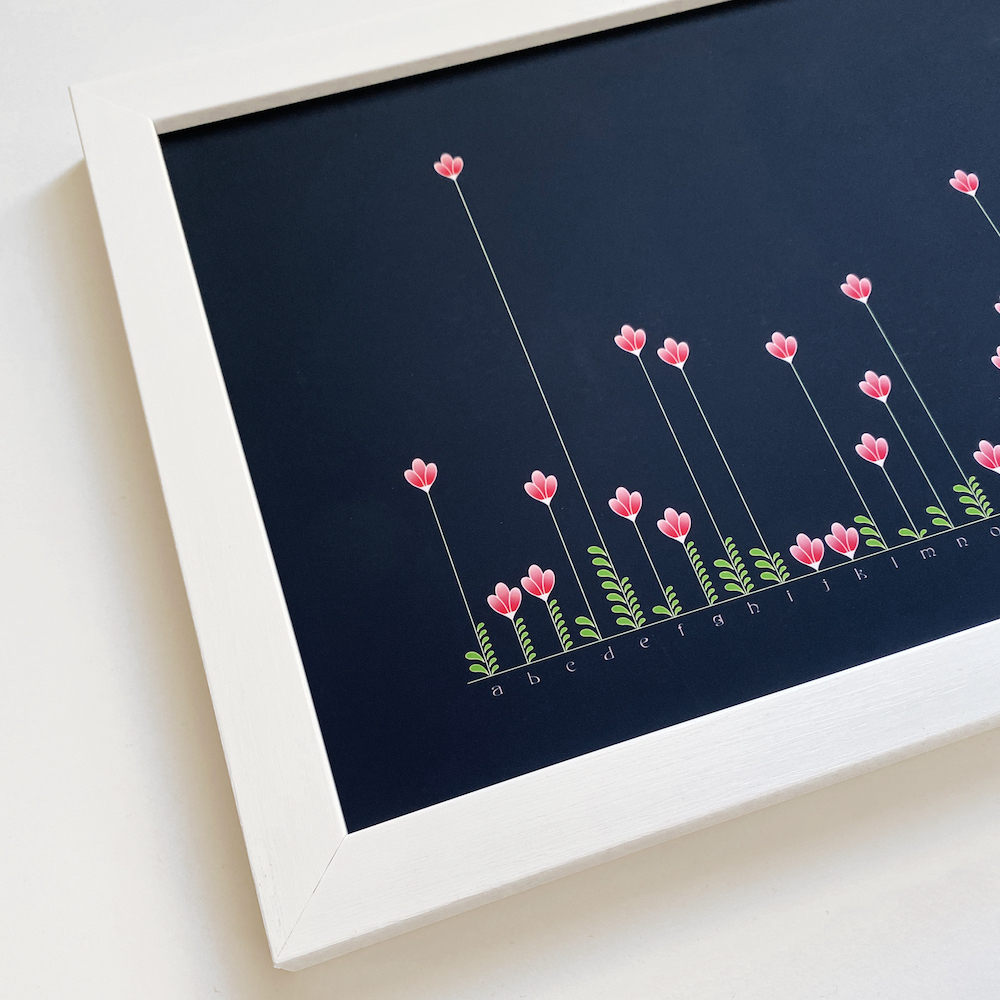 THE DESIGN
I've made the designs slightly different based on the poem and poet. Especially the story of Elizabeth Barrett Browning is a moving one (read about herhere) so I wanted to make the flowers resemble hearts. The design for her piece is inspired by the Arts and Crafts movement — embroidery in particular — which was starting around the time of Barrett Browning's death.
VIEW IN MY SHOP:
HOW THE VISUALISATIONS WERE MADE
The poetry data art pieces are built directly from the poems: I used code both to count the letters and to render the visualisations based on the letter counts. The elements for the flowers (leaves and flower heads) are drawn by me. Code libraries: Python for counting and sorting the letters; D3.js for making the actual pieces.