ABOUT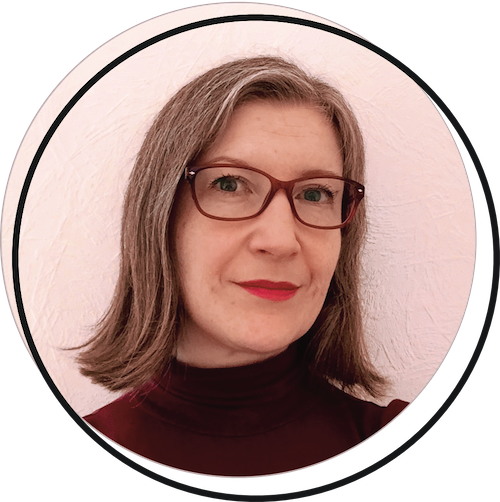 STUDIO ANTZÉE is run by Trud Antzée (pronounced anTSEE). I am an information designer who loves to organise and communicate information through visual mediums and text. Combining data, code, design, writing, and drawing, I really enjoy using data visualisation to explain information and events so we can see them in new ways and understand the world better. Data is about us and everything around us, and it can be visualised and communicated in interesting and beautiful ways!
Visualising your data
► Are you looking for custom data visualisation for articles, exhibitions, or other digital or physical channels and mediums? I'm especially interested in working with culture, science, society, and news institutions.
► Does your business have information that you would like to explore or showcase? I would love to work with businesses that have an ethical / local / artist / small-scale profile!
► Are you on the hunt for a special gift for a family member or friend? Why not commission a personal data art piece that symbolises their life events and achievements?
► In addition to information design work, I'm also open to commissions for custom websites (design and programming), logos, or graphic design materials.
To see projects I've designed and built, take a look at my portfolio on the HOME page.
If any of this resonates with you, do not hesitate to get in touch with me via the CONTACT page! I work in Oslo, Norway or remote.
My background
I have many years of experience teaching piano and later also Argentine tango, which means that I've thought a lot about explaining, translating, and communicating theoretical concepts. While it looks like the leap from music and dance to data visualisation and programming is huge, I find many useful conceptual similarities between these fields, and I aim to apply this in my work.
Find my CV on LinkedIn
CLIENT FEEDBACK ❤︎
"I and the co-author of a book we've written about Data Visualization called "Data Sketches" have hired Trud to help us out with our social media campaign: writing drafts of tweets and newsletters and preparing image assets. She has been such a joy to work with! Very pro-active to come up with ideas to share on social media, creating great looking image assets, extremely quick to create the drafts that we requested. I and my co-author have been immensely happy with the work Trud has done for us and would highly recommend her!"
Nadieh Bremer | Freelancing Data Visualization Designer
"Trud designed the logo for Tech Women Norway. The project was collaborative and she took on vague ideas and turned them in to something truly special. [...] Trud was a joy to work with and could take ideas and run with them, I was very pleased with the results and would not hesitate to work with her again."
Patricia Aas | Tech Women Norway
"We highly recommend Trud as a graphic designer. She has designed and produced the web-site of Embrace Norway, an international Tango Festival. We find Trud creative, with great skills in the field of web-design. She is thorough, fast working and friendly. It's always a pleasure to work …. and dance with Trud."
Embrace Norway Team
"I worked with Trud many times as a DJ International but also as a client at one of her international events in Lillehammer (Embrace Norway). I really liked Trud's professionalism, her communication, her dynamism, the elegance of her music & graphic design. A designer of great quality, multicompetent and reliable ! A magnificent work on her different websites including one : Tango Notes that is close to my heart with a very thorough analysis (and aesthetic) of the tango music."
Céline Dévèze, Cariño Tango
MENTIONS
► My TANGO NOTES music visualisation in Best of the Visualisation Web... November 2020 on Visualising Data blog