BUSINESS CARDS FOR SCENEKUNSTKLINIKKEN
STUDIO ANTZÉE designed this two-sided business card for Scenekunstklinikken, a physiotherapy clinic that specialises in performing artists health. The icons—specially designed for Scenekunstklinikken—represent the three main groups of performing artists that Scenekunstklinikken works with: instrumentalists, singers, and dancers. The icons symbolise how Scenekunstklinikken can help artists grow and find new freedom in their bodies when without work related pain.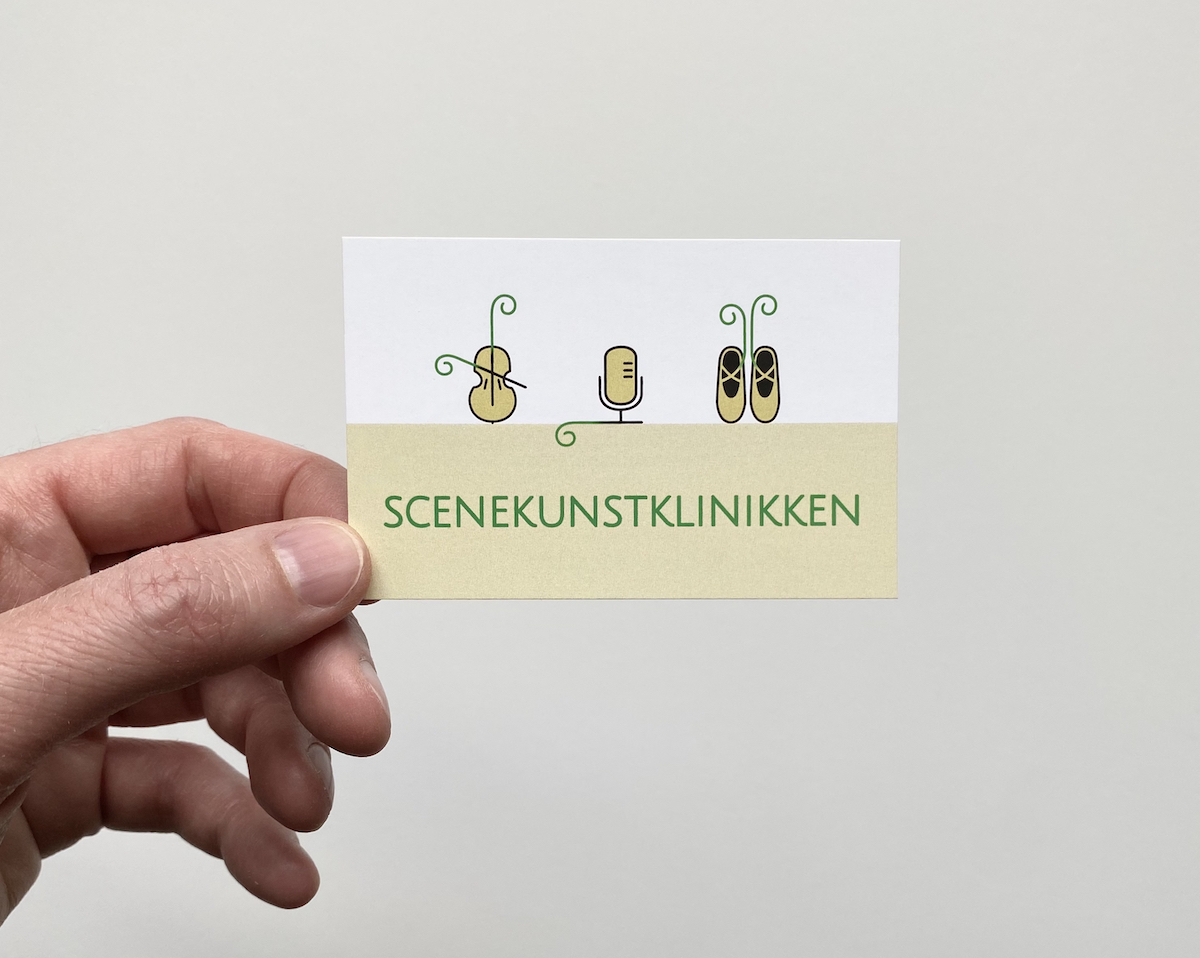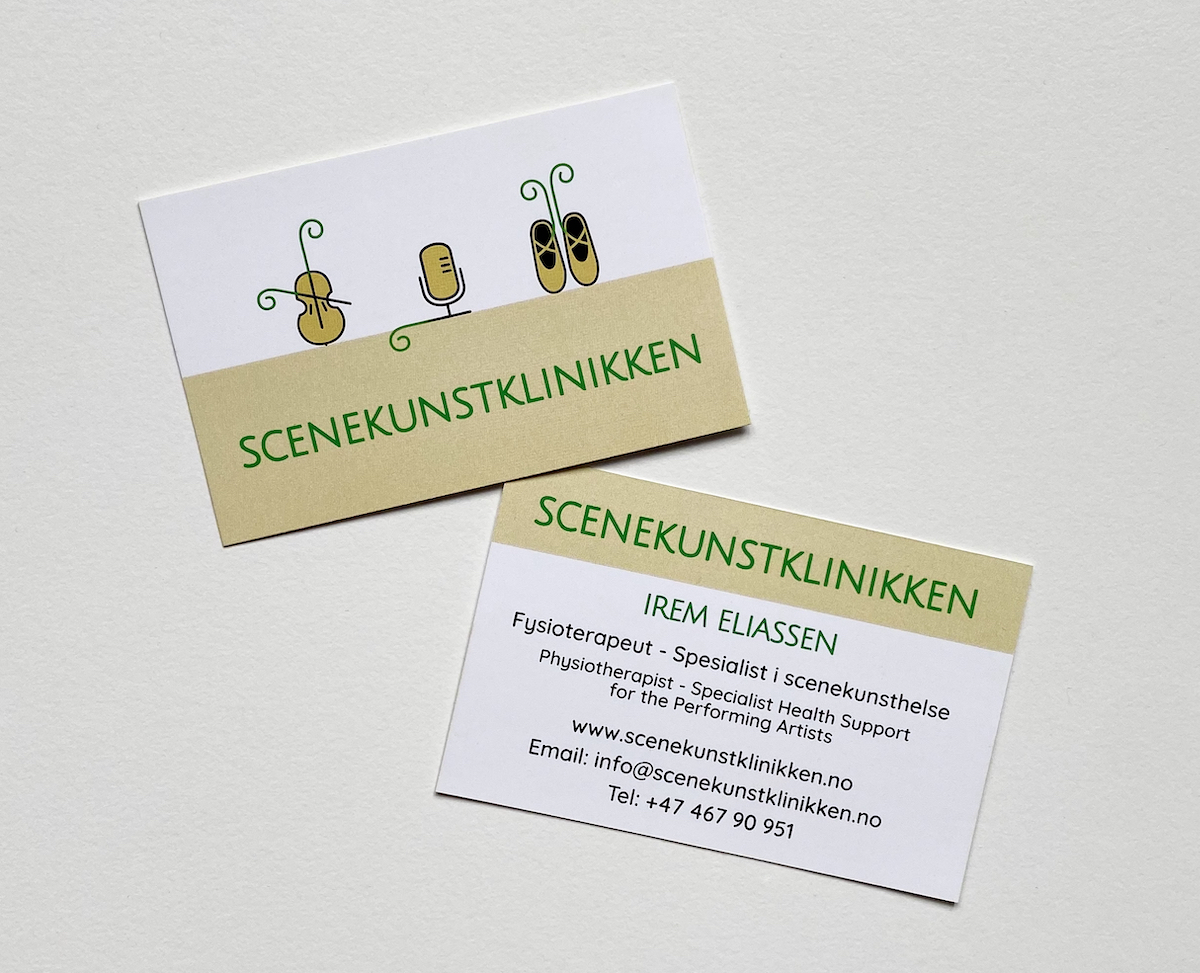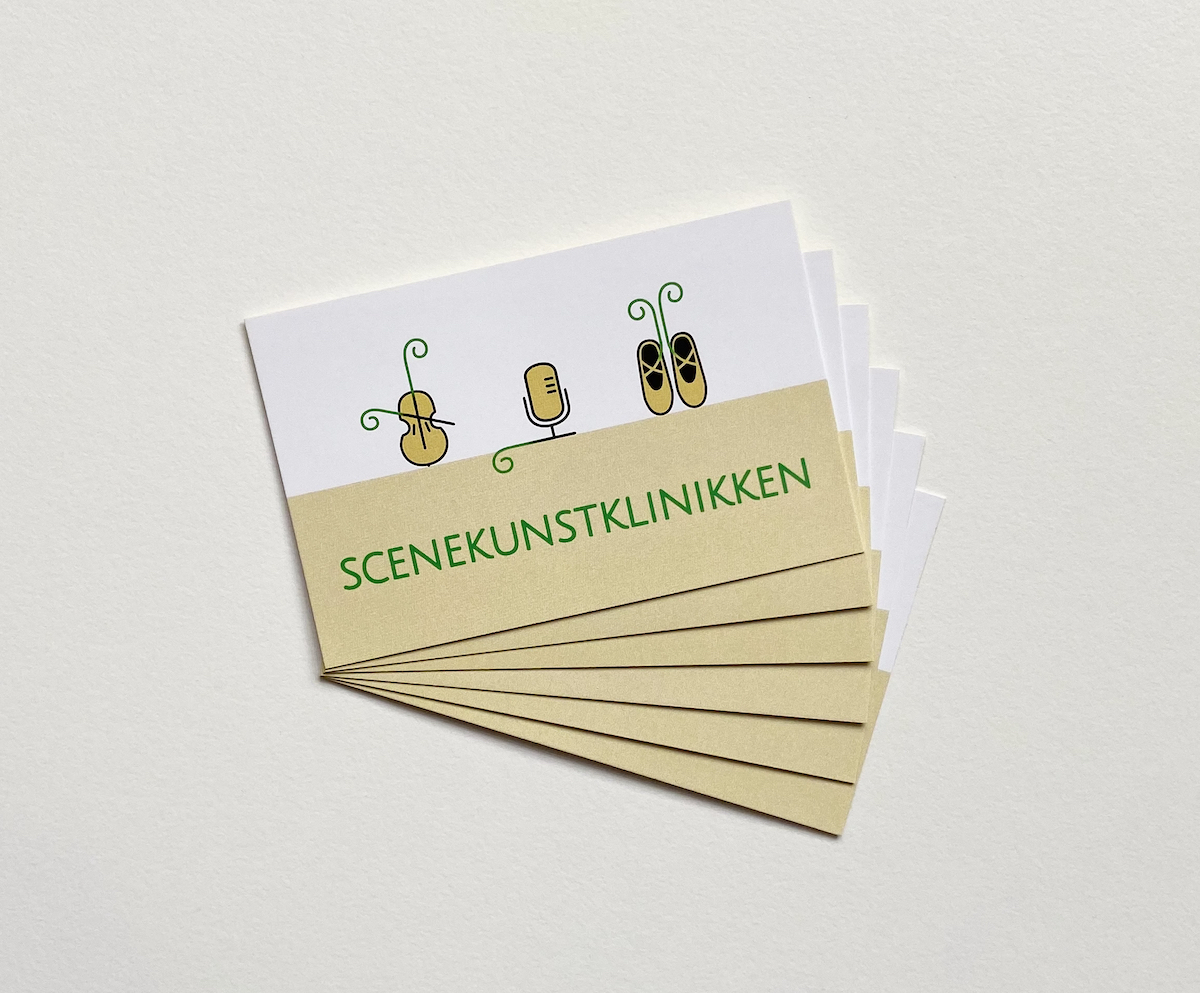 BUSINESS CARDS FOR STUDIO ANTZÉE
The current business card design for STUDIO ANTZÉE. The five logos are the same as can be found on STUDIO ANTZÉE's website. The icons symbolise different tools that we use in our work.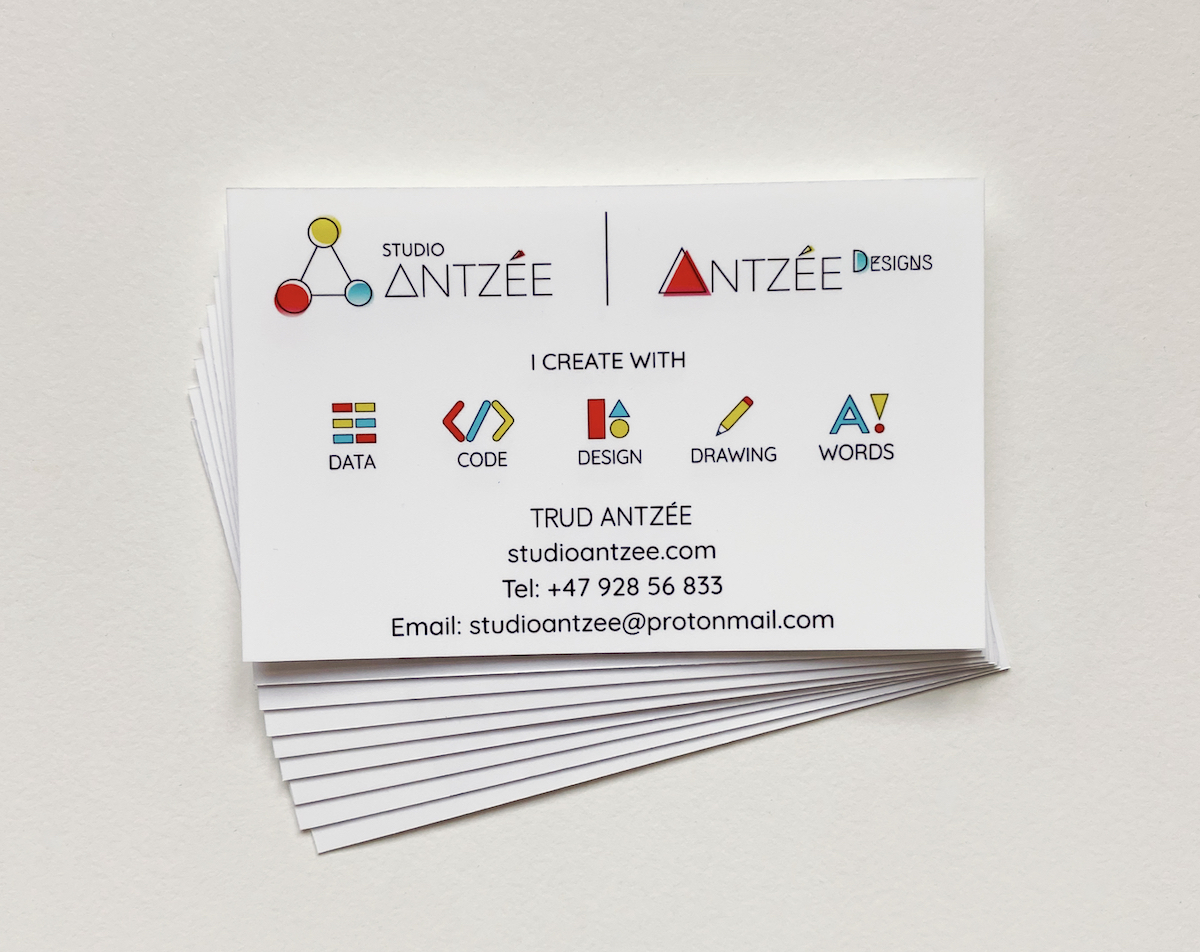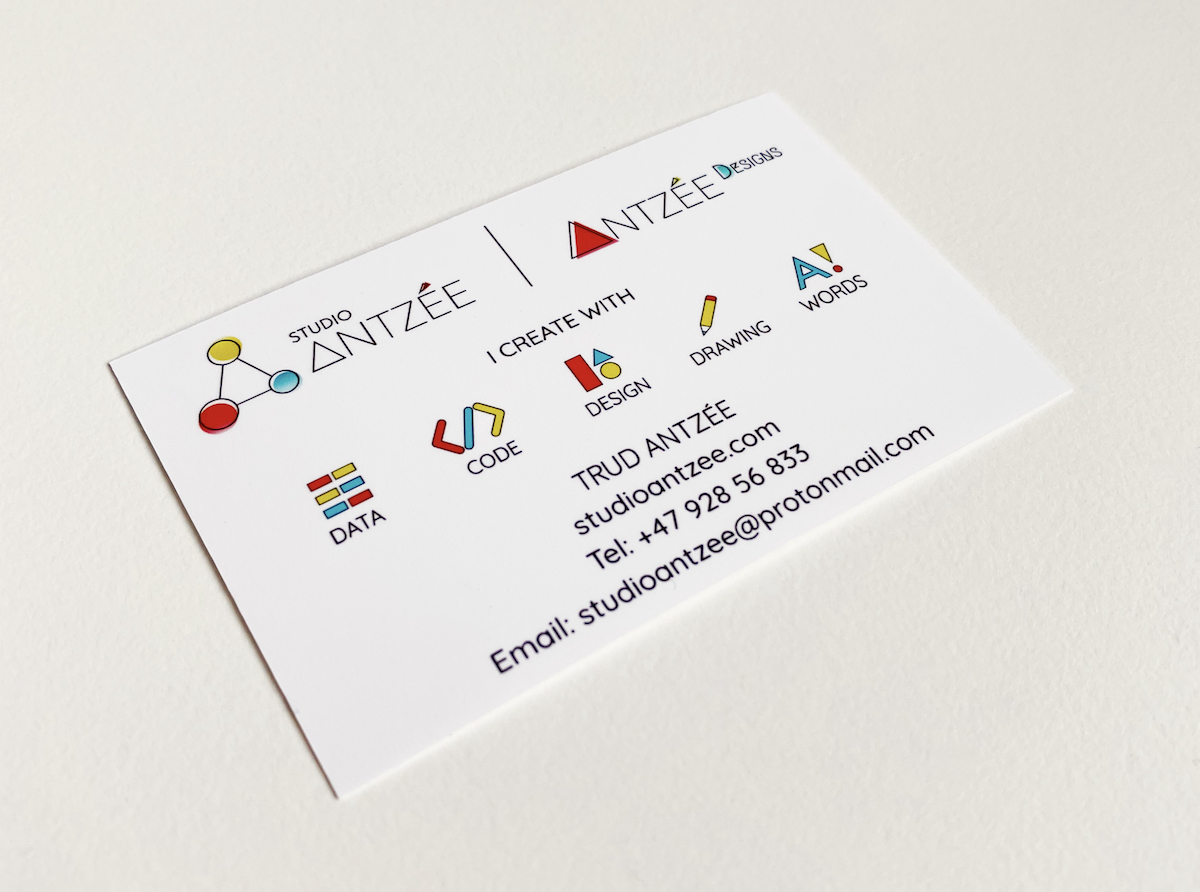 If you would like me to help you with a business card design or a new logo / rebranding for your business, do not hesitate to contact me via myCONTACTpage!