MY NEW YORK MAP
FAVOURITE SPOTS AND VINTAGE SHOPS
... and a cinematic twist!
I love New York. Even though I live in Norway, I've been fortunate enough to get the chance to visit New York three times together with my boyfriend. But it's three years since our last visit, and I really miss it! So when I was learning about making maps with code recently, I decided to make a custom map that features a few of our favourite spots in New York.

You can zoom and drag and click like you normally do on a map. There's also a bit of info in the tooltip (the addresses of the vintage shops may change).

(text continues below the map)

Many of my favourite places in New York are simply the famous ones! Central Park, The Metropolitan Musem, Chrysler Building (which I absolutely adore because of its Art Deco architecture), High Line, Brooklyn Brigde, and Chelsea Market. I've visited most of these places more than once, but I like to revisit - and sometimes, one discovers something new.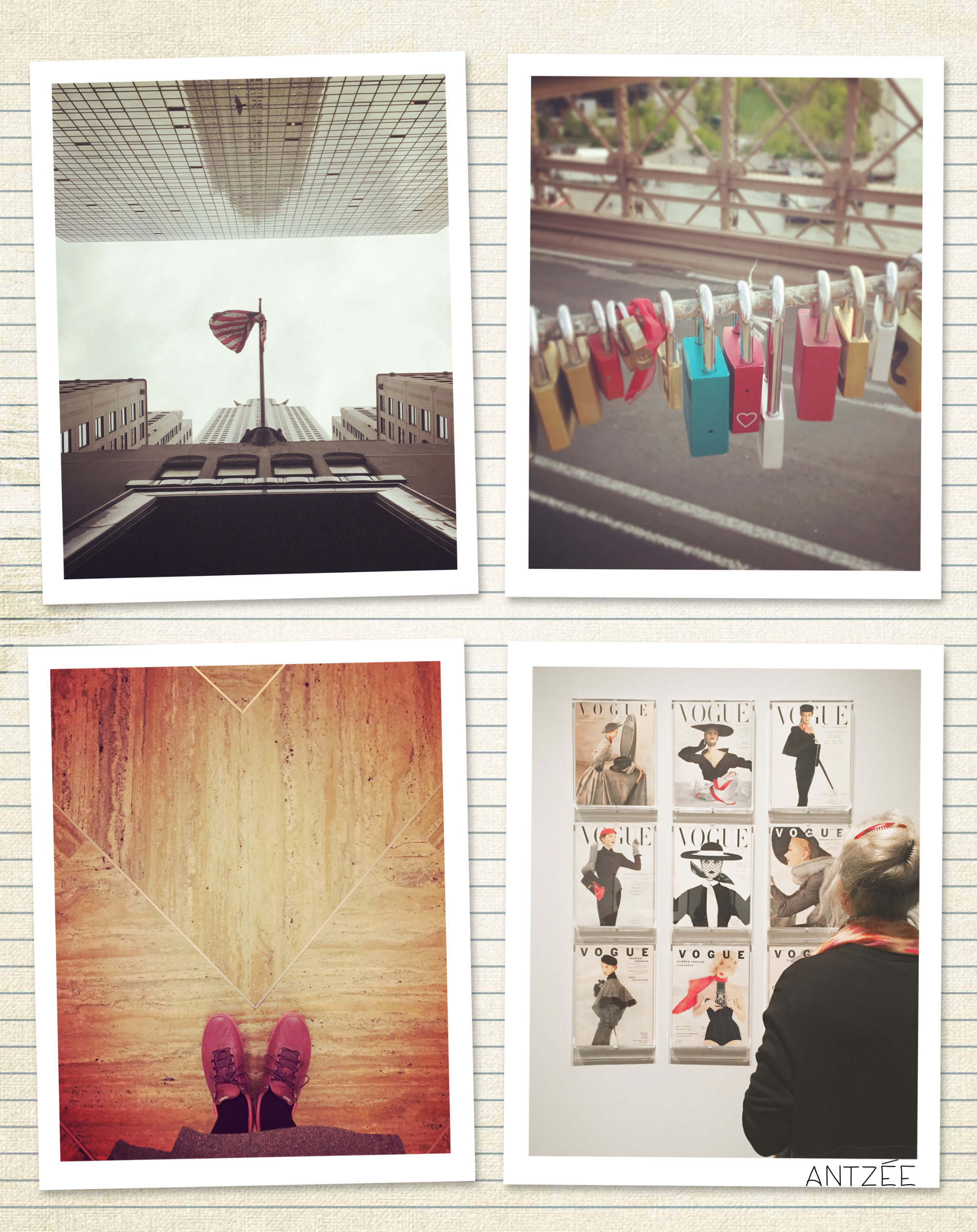 I wanted to do something fun with the travel photos on the trip. So I drew this small paper figure that would come along with us and appear in the photos. The idea is heavily inspired by "Le Fabuleux Destin d'Amélie Poulain", a French movie I adore as much as I adore New York. We had photo shoots at Brooklyn Bridge, Grand Central Terminal, and Chrysler Building (it's not Photoshop!).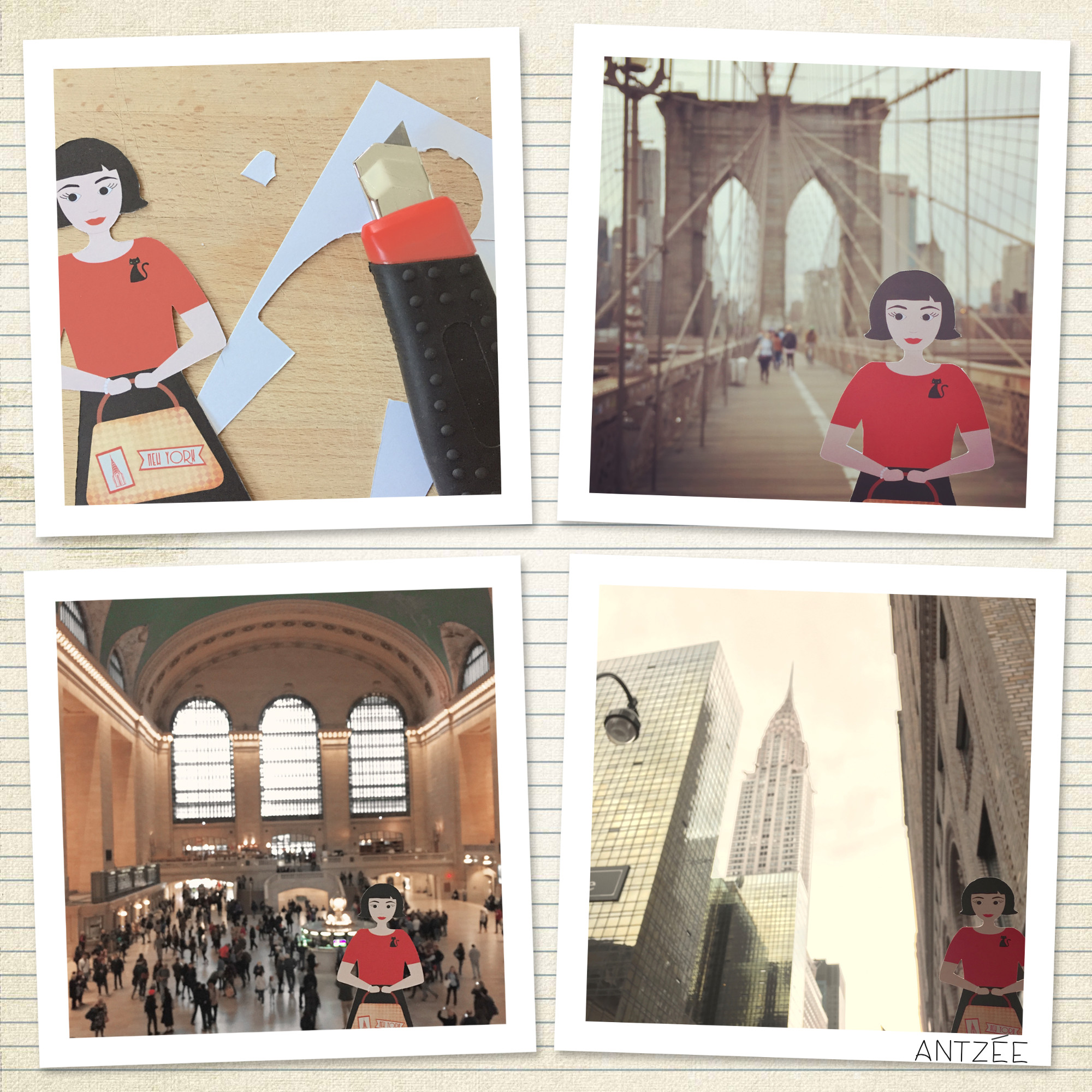 I spent many hours browsing the fabulous vintage and second-hand shops of New York - a good alternative to souvenir shops! I'm sure I missed several gems, but there are a few good ones on the map (Becaon's Closet in Brooklyn is huge, so make sure you have enough time!). The boyfriend found some cool stuff, too. And no, a girl can never have too many scarves.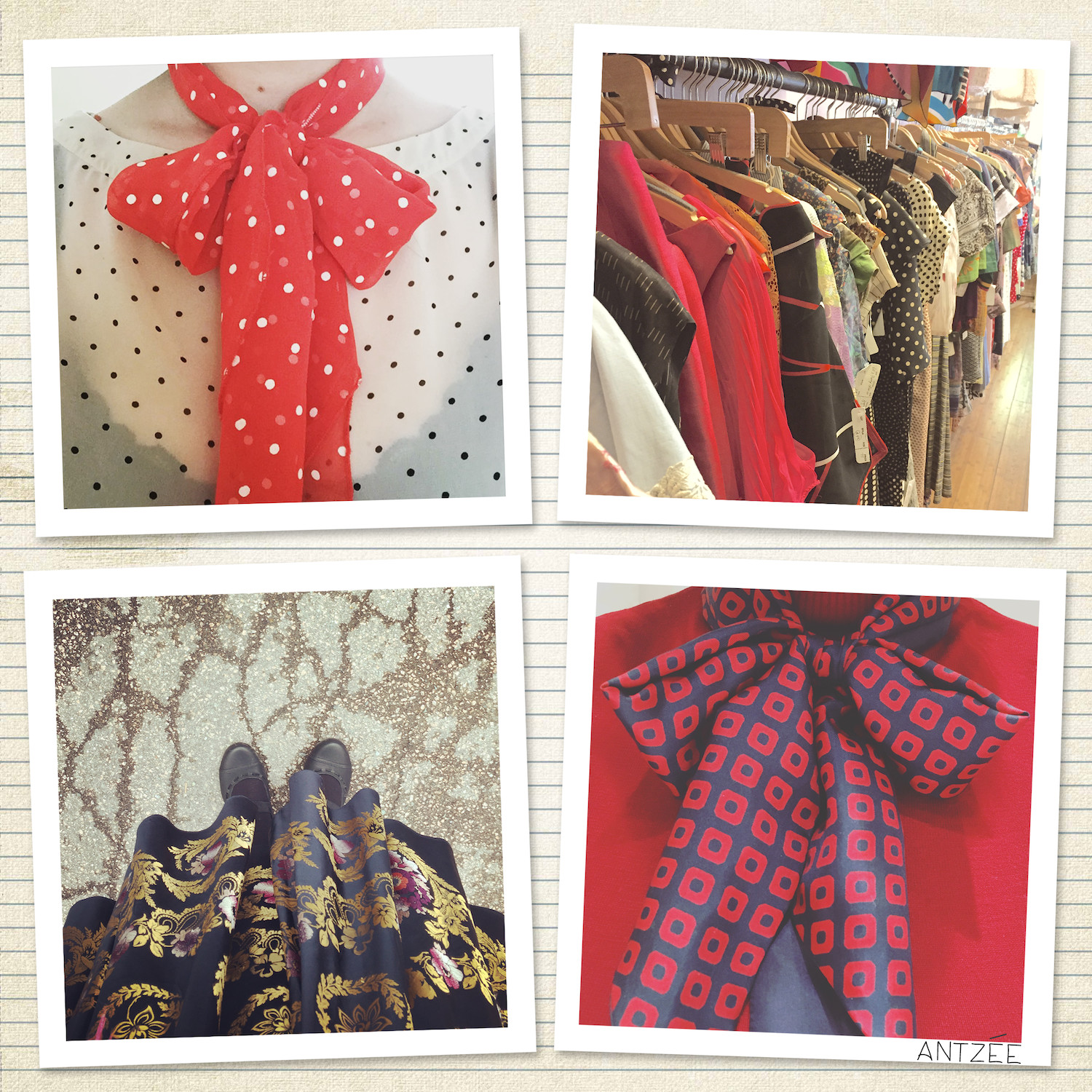 It was also really nice to see more of Brooklyn and Williamsburg when we were vintage hunting there. Walking around is a great way of seeing a city!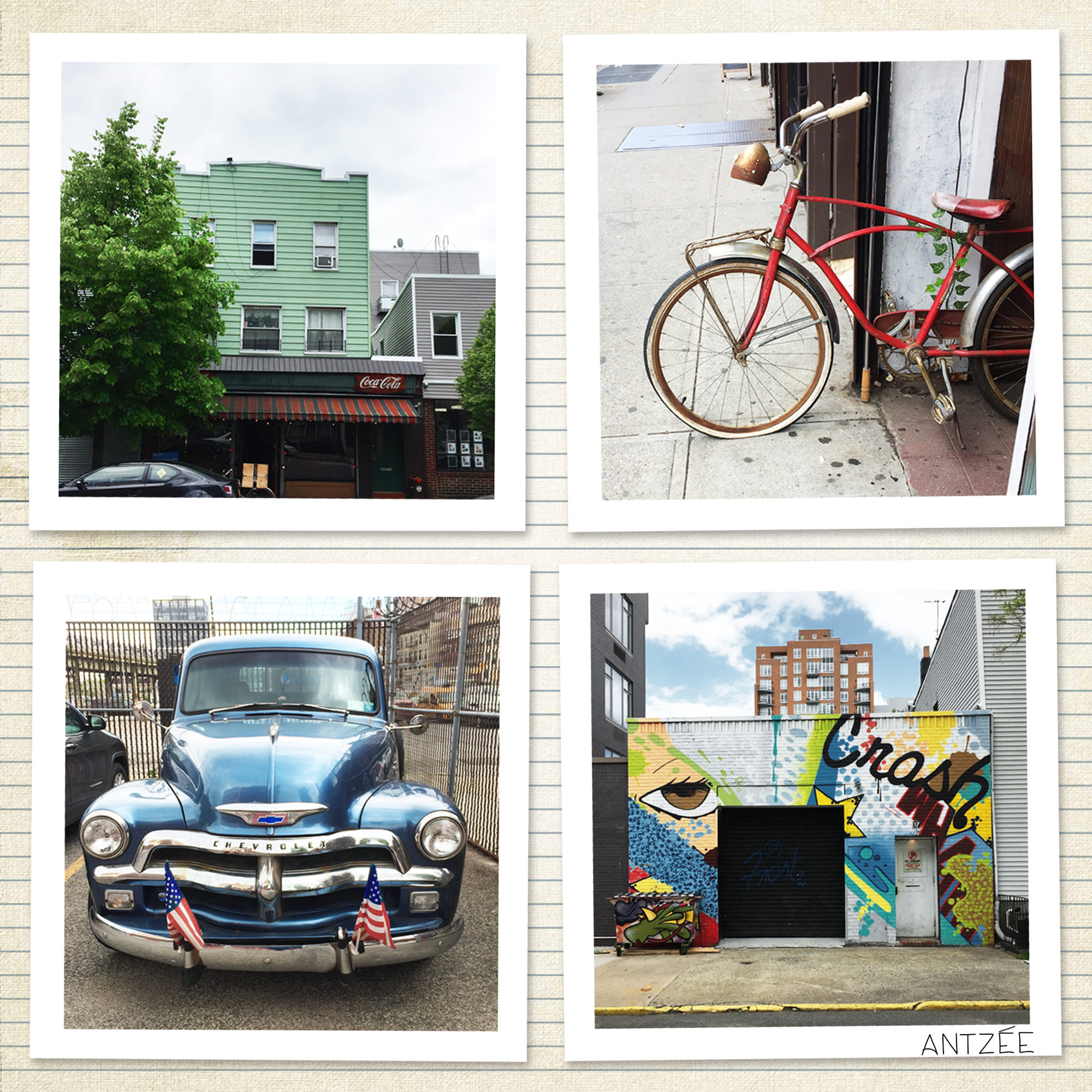 HOW THE MAP WAS MADE / THE NERDY BITS
The base map is made with Leaflet.js. The map layout is a map tile from Mapbox. I tweaked the colours a bit in Mapbox Studio so they slightly resemble the colours in the Amélie movie. Leaflet allows custom markers, so I drew mine in Affinity Designer and exported them as PNGs. The locations and info comes from a csv with a small data set I made. Data loading, assignment + placement of the markers, and text in the tooltip is done with JavaScript.

Text, drawings, web design, photos ©Trud Antzée 2017-2022.